Meet Dr Meredith Ruby (Chiropractor)
Growing up with a mum as a nurse, I always knew I wanted to be in healthcare. For a long time, I thought I would take the medical model route. Yet, after university, I had second thoughts about heading in this direction.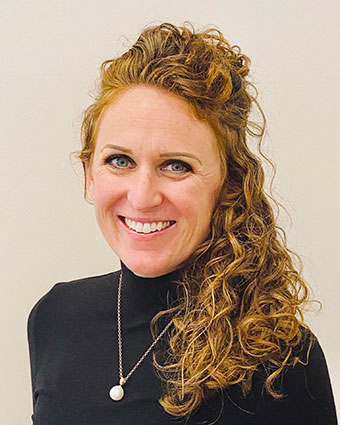 Meredith started expanding her options within the natural healthcare field and chiropractic sparked her interest. "Seeing the changes in my dad after his chiropractic adjustments was very inspiring." She found it remarkable that a chiropractor could perform an adjustment and make an instant impact in her father's life.
That was all it took and Meredith was hooked!
Chiropractic Education
Before chiropractic college, Meredith earned a Bachelor of Science in Athletic Training from East Carolina University in 2003. She then attended the Palmer College of Chiropractic, the most prestigious of all the schools (with a sister campus in Florida). After three intensive years she earned a Doctor of Chiropractic in 2007.
"I truly believe that a chiropractor is what I am meant to be. The potential of possibility is endless and no other career can offer this."
To stay abreast of the latest in the field, Meredith regularly takes professional development courses through SOTO Australasia.
A Passion for Helping Others
For Meredith, it's gratifying to help initiate healing for someone just by using her hands. "Through the power of the adjustment you can elevate the body's natural innate intelligence. I simply listen to the body and aid in guiding it to a pathway without interference. And voila, the healing begins!"
EXPLORE CHIROPRACTIC »
A Particular Interest in Organ Reflex Therapy
One of Meredith's favourite subsets within chiropractic is organ reflex therapy. "This is an incredibly interesting pathway that can tell us so much even before symptoms appear. If the organ indicator is found, I discuss with the patient the possible causes." Meredith then clears the neurological reflex to allow healing to begin with the proper flow of nutrients, waste removal and a balanced CSF flow through cranial adjustments.
She wants patients to know that some outside work or referral (i.e. nutrition changes, stress management, etc.) from them may also need to be done. Meredith believes that chiropractic is often a team effort and both parties need to be willing to participate for changes to be made.
Each person is on their own health journey and they are ultimately in charge.
In Her Spare Time
When she's not at the practice, Meredith enjoys watching cooking shows to get inspiration for new foods and cuisine. She enjoys making food from scratch. "Even though I have been a vegetarian since I was 14 years old, I do like cooking meat dishes for my partner and friends."
Meredith is also a sports fan and loves to watch live sport or from home while enjoying a craft beer. She also does yoga a few times a week.
Book an Appointment
Contact us today to schedule an appointment with Meredith!


Dr. Meredith Ruby | (08) 9173 5570